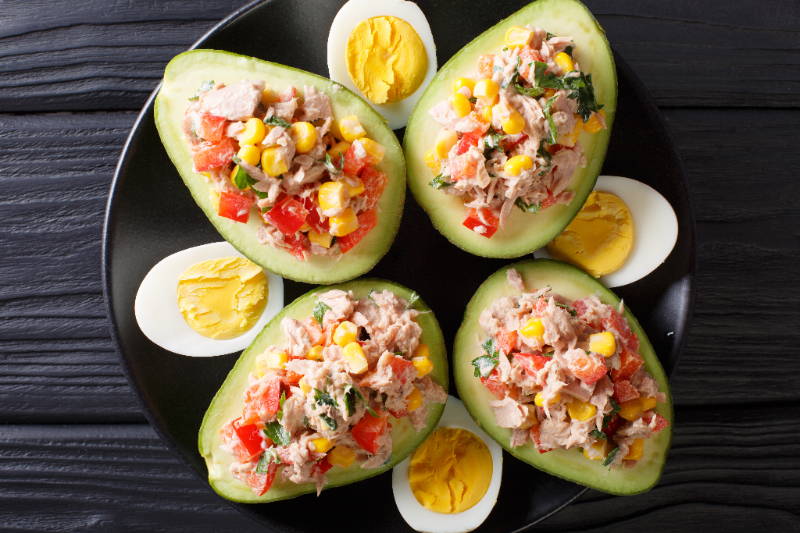 LOW CARB • HIGH PROTEIN • PALEO
This Healthy Tuna Stuffed Avocado is stuffed with a flavorful southwest mixture of tuna, bell pepper, jalapeno, and cilantro. No mayo necessary here! It's the perfect healthy lunch.
Yield: 1-2 servings
Cook Time: 10 min
2 sliced avocados

1 lime juiced

2 tbsp red onion, finely chopped

¼ cup diced red bell pepper

1 tablespoons minced jalapeno

1 tin tuna

2 tbsp of canned corn

Pinch of sea salt & pepper

Cilantro
Cut avocados in 1/2, scoop out the middle and place in a bowl

Add chopped onion, bell pepper, jalapeno, corn, and cilantro to the mixing bowl.

Pour lime juice over. Stir it all together until everything is well mixed.

Add in the tuna and mix again

Place back into the avocado shells or have as a sandwich.