Chocolate Granola Protein Pudding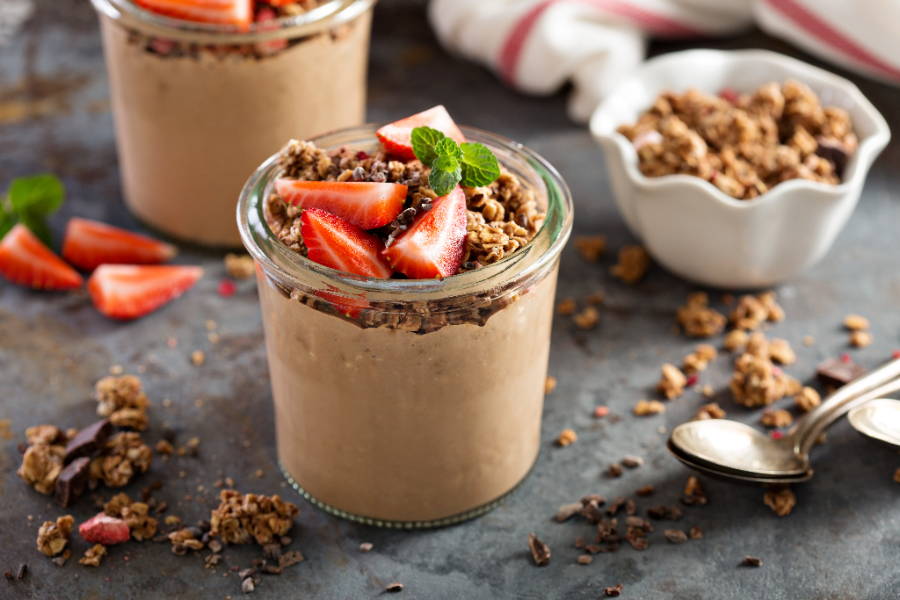 LOW CARB • HIGH PROTEIN• PALEO
Give your shaker bottle some time off and try some protein pudding instead. They're just as easy to make and taste ridiculously good!
 Yield: 1 serving
Cook Time: 5 min.
1/2 cup unsweetened almond milk or substitute

3 tbsp unsweetned cacao powder

1 medium frozen banana

3 tbsp of Pure Body Protein

handful of spinach (optional)

granola
Place all the ingredients into any standard blender in the order listed and blend until smooth and creamy. This pudding can be made in advance and stored in the fridge for extra thickness and creaminess. The longer it sits, the thicker it gets!