Chocolate Cherry Protein Shake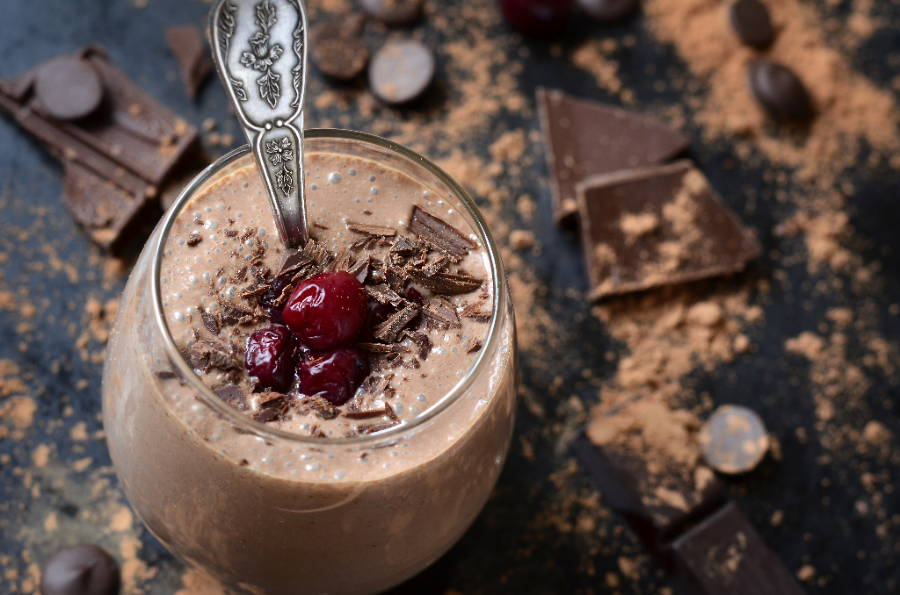 LOW CARB • HIGH PROTEIN• LOW SUGAR
  Switch up your smoothie game with this chocolate cherry smoothie. You'll love the black forest flavors in this protein shake – it tastes as good as dessert!
 Yield: 1 serving
Cook Time: 4 min
1 cup frozen sweet cherries

1 cup baby spinach

1/2 cup plain Greek yogurt

1/2 cup water

4-5 tbsp of chocolate Pure Body Protein
Blend all ingredients together in a blender until smooth. If too thin, add ice cubes. If too thick, add a little more water.

Pour into your favorite glass, add toppings of your choice and enjoy!