Mediterranean Garlic Shrimp Skewers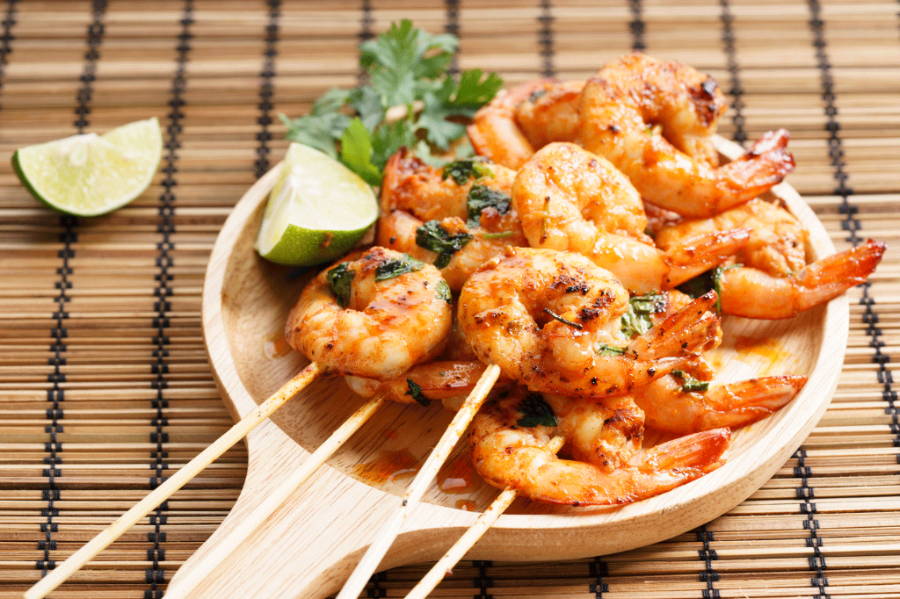 Easy grilled shrimp skewers, seasoned Mediterranean-style and marinated in olive oil and lemon juice. A flavor-packed Mediterranean appetizer in minutes!
Yield: 6 servings
Cook Time: 25 minutes
1 1/2 lb large shrimp or prawns, peeled (tails on), deveined

2 tsp garlic paste

1 tbsp dried oregano

Salt and pepper

1/4 cup Private Reserve Extra Virgin Olive Oil

2 lemons, juice of

1 tsp sweet paparika
Place the shrimp in a large bowl. Add the garlic paste. Season with the oregano, sweet paprika, salt and pepper. Toss to combine. Add the olive oil and lemon juice. Toss again to combine, making sure the shrimp is well coated.

Cover and refrigerate for 1 hour. Meanwhile, soak 12-15 small skewers in water.

Remove from the shrimp from the fridge. Thread 2-3 shrimp on each damp skewer.

Very lightly brush a cast iron griddle or grill skillet like this one with oil. Heat the skillet on medium-high. Grill the shrimp on the griddle for 5-7 minutes, turning over once halfway through.

Place the shrimp skewers on a serving platter. Add a little crushed red pepper and fresh parsley for garnish, if you like. Enjoy!